Project Description
We are proud to announce that after being closed for 4 months, the Holton Center (510 E Burleigh) reopened December 28, thanks to a new partnership with COA. Teens and preteens from throughout the Riverwest and Harambee neighborhoods now have another safe and supportive place they can go every day after school. Stop in today!
COA provides after school and summer teen programming at the Holton Center, and preteens (ages 6 – 12) can visit the site for convenient access transportation to daily programming at COA's Riverwest Center. Programming includes homework help, college/career prep, visual and performing arts, recreation, field trips, driver education, and community service projects.
At the end of August, the Holton Center ended programming for youth, leaving a void in services for youth in the north end of Riverwest. The new collaboration between COA and Holton will again provide and expand daily youth programming, offering a safe place for teens to gather, and forming a locus for community engagement.
Tom Schneider, Executive Director of COA for the past 15 years, said that he hopes to engage residents as participants and as volunteers. Tom also noted how important great youth resources are for community development, saying "Our experience is that quality, every day youth programming increases neighborhood safety and academic performance."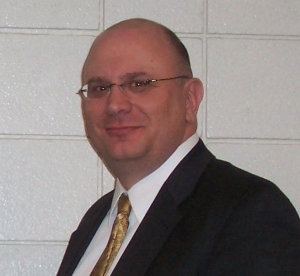 The COA Holton Center is in good hands. Gregory J. Reinholt is our new Riverwest-Holton Youth Development Manager, with a proven record serving children, families, and supporting community development. Over the past 27 years he has developed a unique cross-section of Youth Development experience, including: program development, staff supervision and training, strategic planning, facility management, donor relations, and resource development.
Greg's passion for community development and ability to unite people are two of his greatest strengths. "My experience has shown me that developing a strong team that is willing to trust and hold each other accountable is the first step to success. Bringing volunteers and staff together and acting on a common vision is one of the most satisfying professional experiences that I know of, and our Members and Community deserve it."
Before working at COA, he was most recently the Development Manager for Boys & Girls Clubs of Northwest Indiana. Greg holds a Bachelor's degree in Psychology from Seton Hall University, serves as a National Training Associate for Boys & Girls Clubs of America, and has been a board member of the Milwaukee County Federated Library System for the past two years. Stop down to the Holton Center and say hello!