Community Development in Amani
Milwaukee's Amani Neighborhood is located just northwest of downtown. Its borders are 20th to 27th Street and from Center Street on the south to Keefe Avenue on the north. Amani means "peace" in Swahili.
Community development efforts in Milwaukee's Amani neighborhood (the area directly surrounding our Goldin Center on 24th and Burleigh) are an essential and integrated component of COA's overall comprehensive programs. Our goal, through resident input and engagement, is to bring critically needed services to these neighborhoods to help families reach their greatest potential.
Ongoing community development initiatives in Amani include:
Stewardship of Moody Park

The Amani United Community Newsletter

Place-based population change initiatives

A food pantry in partnership with Hunger Task Force.

The Children's Hospital and family pediatric clinic at the COA Goldin Center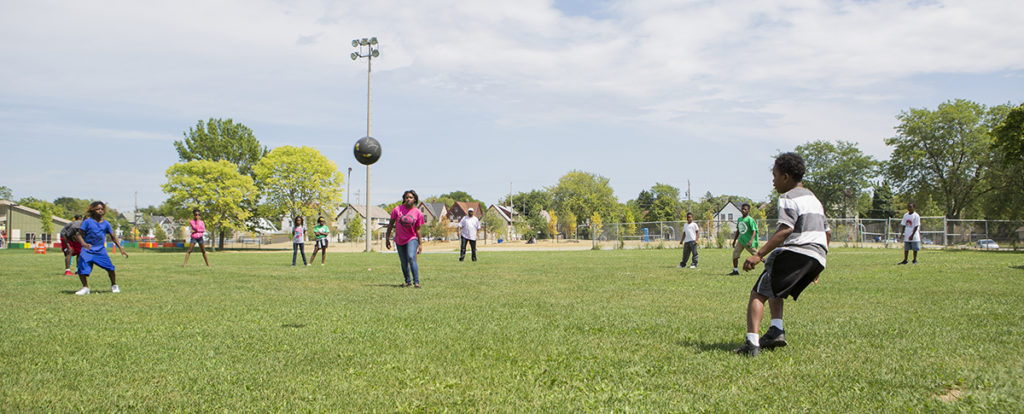 Creating a great new urban green space is an important step in COA's efforts to transform the Amani Neighborhood. On August 29th, 2014, COA broke ground on the new Moody Park, converting the space into a safe, family-friendly park for Amani neighborhood residents. Adjacent to COA's Goldin Center at 24th and Burleigh, the new Moody Park, together with the new clinic, Family Resource Center, and new neighborhood association are transforming what was once one of the most distressed areas of Milwaukee.
COA revitalized Moody Park to include a splash pad, basketball courts, sports fields, community gardens, a picnic pavilion, and a 3,000 square foot community building.  The park officially opened for use in 2015, and is now home to a wide variety of programs including Simba Soccer, intergenerational arts, Social Fitness Club, yoga/dance, Kohl's Wild Theatre performances, senior programming and the Summer Meals program which served 5,617 meals in June – August. COA also hosted the Safe Summer Kickoff, Stories in the Park, Skechers Shoe Giveaway, and Heal the Hood events in Moody Park.
Amani United Neighborhood Association
Amani United is a resident led group that formed as a result of the Building Neighborhood Capacity (BNCP) program. The group encompasses a diverse circle of residents determined to move forward toward a healthy and sustainable community. Amani United meets at 4:30 on the fourth Tuesday of the month at COA. Amani United works with community partners to support the Amani Neighborhood in strengthening relationships and increasing participation in local activities. These activities include resident led Amani United meetings, vacant lot parties, peace vigils, solidarity events like "Arms Around Us," voting tailgate, block clean-ups, resource fairs, moody park reconstruction and the annual bloom and groom plant sale. You can read past issues of the Amani United Community Newsletter below:
Place-based Initiatives in Amani
In 2014, representatives from Milwaukee's Amani initiative were invited to participate in the Population Change Learning Community. Formed to create an exchange between practitioners, researchers, and funders, the Population Change Learning Community aims to assist site-based practitioners supporting place-based efforts. It was determined by the Learning Community that efforts to improve outcomes in place-based efforts would be greatly enhanced by sharing the progress and challenges of those who have assumed the support role for place based endeavors.
What follows is a case study of Milwaukee's efforts in the Amani neighborhood. Representatives from the Amani "anchor agencies" entered into this process with a commitment to ask questions and gather the perspectives of participating agencies, residents, and others, that would allow for a deeper level of understanding of the full range of functions and capacities of support entities for multi-sector place based efforts. Site based members of the Learning Community self-selected into a case study design team and/or volunteered to administer the case study within their respective communities.
In March 2018, COA partnered with Hunger Task Force to open a brand new community food pantry in our Goldin Center.
COA's Food Pantry at the Goldin Center is open three days a week. The hours are as follows: 
Monday 10:00 am – 1:00 pm
Wednesday 3:00 pm – 6:00 pm
Saturday 9:00 am -12:00 pm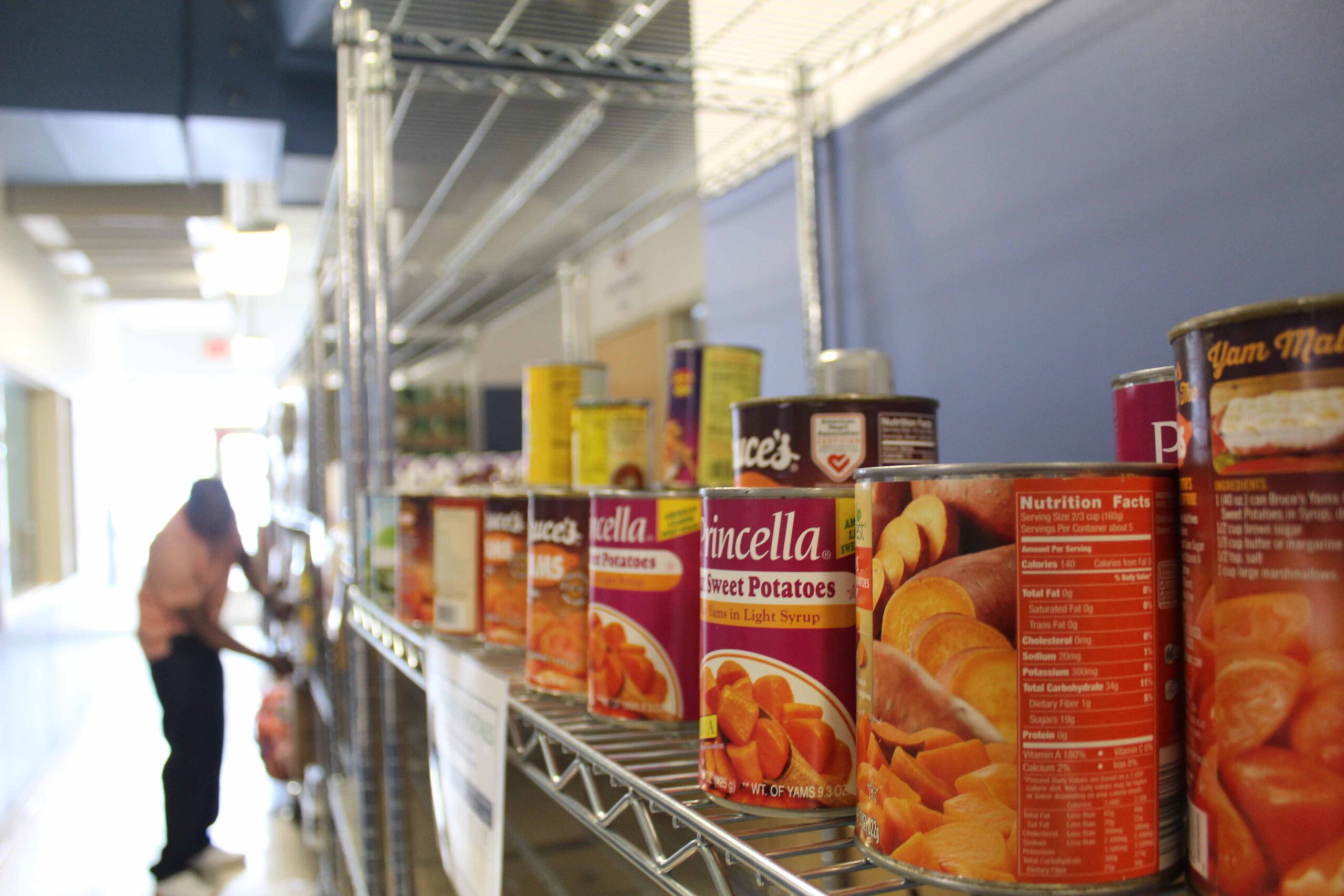 Children's Hospital Clinic
The clinic, opened in October 2013, is a partnership between COA Youth & Family Centers and Children's Hospital of Wisconsin and provides access to much needed care for underserved children and their caregivers. The clinic provides pediatric care, Well Baby checkups, immunizations, prenatal care for expectant mothers, primary care for adults, health screenings and referrals. To schedule an appointment, please call (414) 431-9563.