2019 Skyline Music Series
Skyline Music is a free community music series provided by COA Youth & Family Centers at the Selig-Joseph-Folz Amphitheater in Kilbourn – Kadish Park, between North Ave and Reservoir Ave. Concerts are on Tuesdays, July 9 through August 20, from 5:30 – 8:30 PM. Family-friendly food, fun and music in the Riverwest neighborhood!

Activity Sponsor:
McDonald's – E. North & Oakland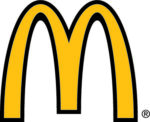 Growing from a trio into a powerful ten-piece over the last thirteen years, De La Buena has been electrifying audiences with their own brand of Afro-Cuban and Latin Jazz. Employing jazz harmonic sensibility and a deep-seated love of diverse cultures, De La Buena explores the textures and rhythms of Latin musics of the Americas with roots planted firmly in African Diasporic traditions…. a sophisticated Latin dance band with a touch of the psychedelic if you will.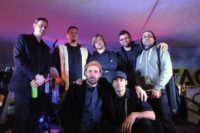 Formed in late 2010, Tweed Funk garnered national attention with the release of 4 albums and dates throughout the Midwest, Northeast, and Southern United States. Singer Gervis Myles, 2013 Wisconsin Area Music Industry (WAMI) Bass Player of the Year, Eric Madunic, Andrew Spadafora, a two-time WAMI winner for Brass/Reeds Player of the Year, Dave Schoepke, a 2009 WAMI Winner percussionist and  Randy Komberec, a staple on the Milwaukee original music and cover band scene, round out the band.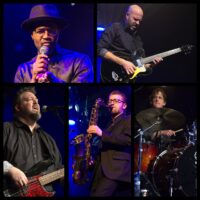 The Screamin' Cucumbers (Cukes) are a diverse Milwaukee area cover band formed in 2004 and have played just about every Milwaukee venue including Summerfest and State Fair. The Cukes have even taken their show on the road internationally and performed outside the US. The set list consists primarily of great danceable pop, rock and country tunes with a bit of an emphasis on the 80's. If it's upbeat, danceable, and fun it's probably on the set list.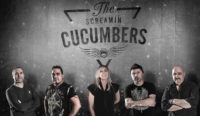 Urban Empress and the Urbanites are a 7-piece reggae group with influences including Burning Spear Luciano, The Wailers, Ziggy Marley, and The Meditations.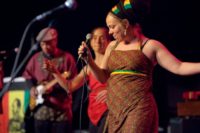 Betsy Ade and the Well-Known Strangers has been entertaining Midwest audiences with a cello infused, alternative pop/rock, with a tinge-of-country-band sound. Betsy Ade was recently a contestant on NBC's The Voice!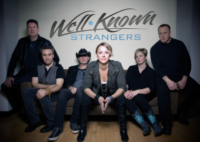 Taking cues from the dance bands of western Louisiana (and his native Midwest,), the streets (and 45's) of New Orleans, touring African and Caribbean combos and the soul, funk & blues of his youth coupled with early , teeth-cutting experience in the verbal hotbeds of  the coffeehouse scene, Cebar is a masterful synthesist of rhythmic culture.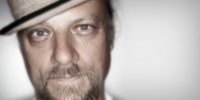 With over two decades of awesome live performances, this award-winning group of talented musicians deliver a style described as "Dancehall-Roots Reggae with a soulful vibe". As a mainstay on the Southeastern Wisconsin music scene, King Solomon has managed to embrace the Caribbean cultured music we call reggae and bring it the forefront of the music scene in the area. The band has drawn huge crowds to venues, festivals, and private events.
King Solomon has also toured regionally and opened for such reggae greats as, Ziggy Marley, Stephen Marley, Damian Marley, Steel Pulse, The Wailers, Burning Spear, Matisyahu, Maxi Priest, and Third World.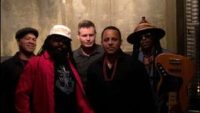 Skyline Music Series is located at the Selig-Joseph-Folz Amphitheater in Kadish Park, between North Ave and Reservoir Ave.