Project Description
COA's Skyline Music series will be held every Tuesday from 5:30 – 8:30 PM from July 9th to August 20th at the Selig-Joseph-Folz Amphitheater in Kadish Park. The 2019 season, presented by Allen Silverstein Law Offices, has a diverse musical lineup including Latin jazz, funk, reggae, soul, rock, pop, and more including an exciting new addition: Tweed Featuring Gervis Myles. Kadish Park is located just south of the old reservoir in the 800 block of East North Ave and north of the 800 block of Commerce St.
This year's Skyline Music features some of Milwaukee's most exciting acts, including Betsy Ade and The Well-Known Strangers. Betsy competed on season 16 of NBC's The Voice!
2019 Skyline Music Series Line-Up: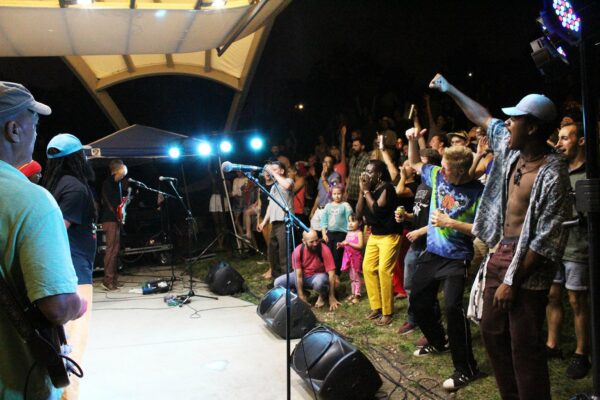 COA's free, family-friendly concert series offers more than just music. Sponsored by McDonalds on E. North and Oakland Ave, there will be free kids' art and STEM activities, book giveaways, and other fun surprises for children and families. Last year more than 9,000 people attended Skyline Music.
Audience members are invited to bring a picnic or enjoy one of the onsite food vendors: Pedro's South American fare, Debbie Jo's Catering and more to be announced. For more information on the Skyline Music Series, please visit www.coa-yfc.org/skyline.