Community Development in Riverwest/Harambee
Years of experience have taught COA that the populations we serve are deeply affected by a broad range of environmental factors like widespread crime, violence, unemployment, poverty, racism, and disinvestment. For this reason, community development initiatives and activities are essential to COA's ability to serve children and strengthen families. Further, the family-centered programming at COA's Riverwest and Goldin campuses is at the core of even broader efforts to drive the transformation of entire neighborhoods.
This community-wide programming focus seeks to promote the positive resident engagement that can drive changes and advance quality of life. We see improved academic outcomes by offering quality early child education and parent engagement. Residents' health improves when they have access to medical care. Child maltreatment decreases when families and parents engage with our programming. Crime begins to dissipate as residents become more engaged in their community.  Effective and transformational community development requires resident input and leadership, the collaboration of a network of service providers and resources, the investment of partners from our business community, and the partnership of our local elected officials.
Ongoing community development initiatives in Riverwest include:
Stewardship of Kilbourn and Kadish Parks (For more information on the gardens at Kilbourn Park and to reserve a garden bed, visit kilbourngarden.org.)

COA's Skyline Music summer concert series
Located between Milwaukee's Riverwest, Harambee, Brewer's Hill and Beerline neighborhoods, COA's Kadish Park is a remarkable example of vision, transformation, and community building. Kadish Park is a vibrant urban green space in an area that was once litter-strewn and crime-ridden. COA added a sports field, established a summer day camp, created a large community garden space, and added community programming.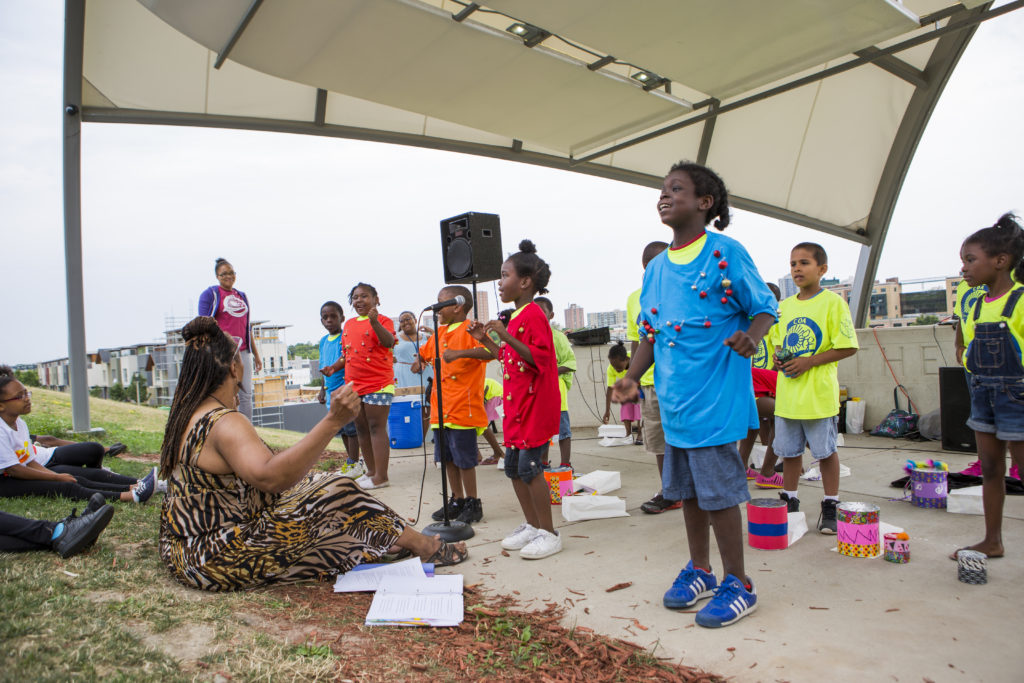 In 2007, COA Created the free, family-friendly Skyline Music Series to bring the diverse community together on summer evenings to enjoy music, picnics, views of the Milwaukee skyline, and each other's company. Sponsored by Allen Silvertstein Law Offices with additional support from community-minded businesses and groups, COA's Skyline Music is the only free, family-friendly weekly concert series serving Riverwest and surrounding neighborhoods.
With generous support from Sue and Allan (Bud) Selig, Bonnie and Leon Joseph, the families of Richard and Susan Folz, and the City of Milwaukee, COA's Selig-Joseph-Folz Amphitheater brings high-quality performing arts programming to the community. In 2013, the Amphitheater received the Mayor's Design Award, which honors design projects that contribute positively to the urban landscape of Milwaukee. In 2012, the Amphitheater was one of only 30 projects in the state of Wisconsin to receive the honor of being named among Wisconsin's Top Projects.
To inquire about reservations of the amphitheater, click here.