Project Description
The "Ghost of Christmas Present" is alive and well at COA this holiday season! The Milwaukee Repertory Theater's production of A Christmas Carol adopted COA's HIPPY (Home Instruction for Parents of Preschool Youngsters) program to benefit from its post-production tradition. Following each performance of A Christmas Carol, actors invited audience members to make a donation so Rep staff could purchase gifts for four HIPPY families.
Members from the Rep arrived at COA on Friday December 19th with an entire cargo van filled from floor to ceiling with individually wrapped gifts. Each family received presents not only for the children, but for every family member in the household, including parents and even grandparents. "The amount of gifts was overwhelming," said Jessica Namaste, HIPPY program director. "I just couldn't believe the generosity our families received."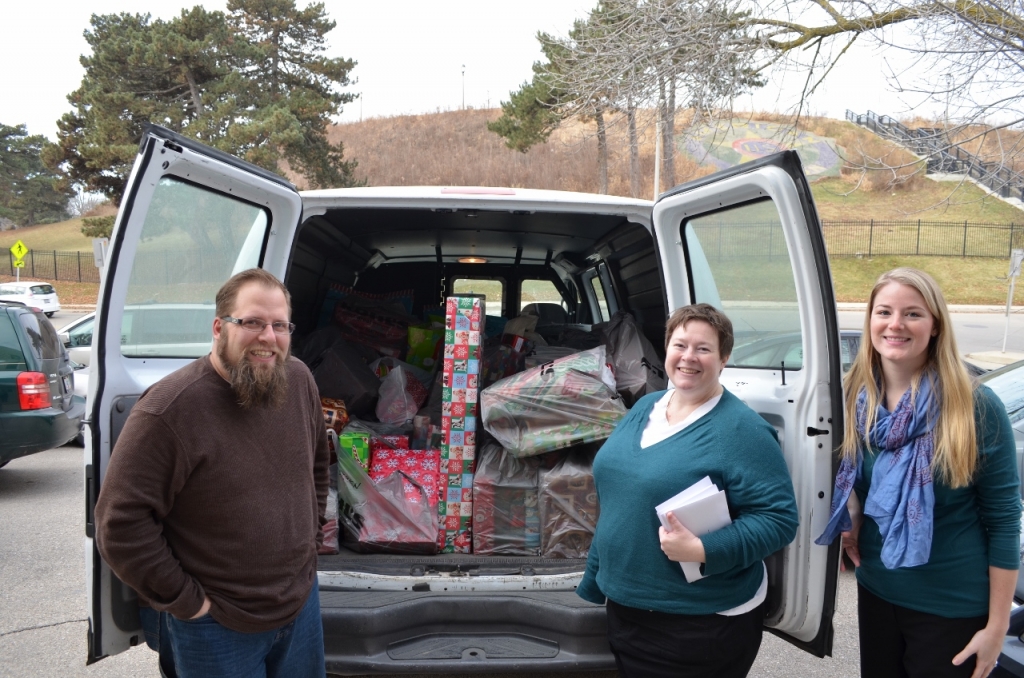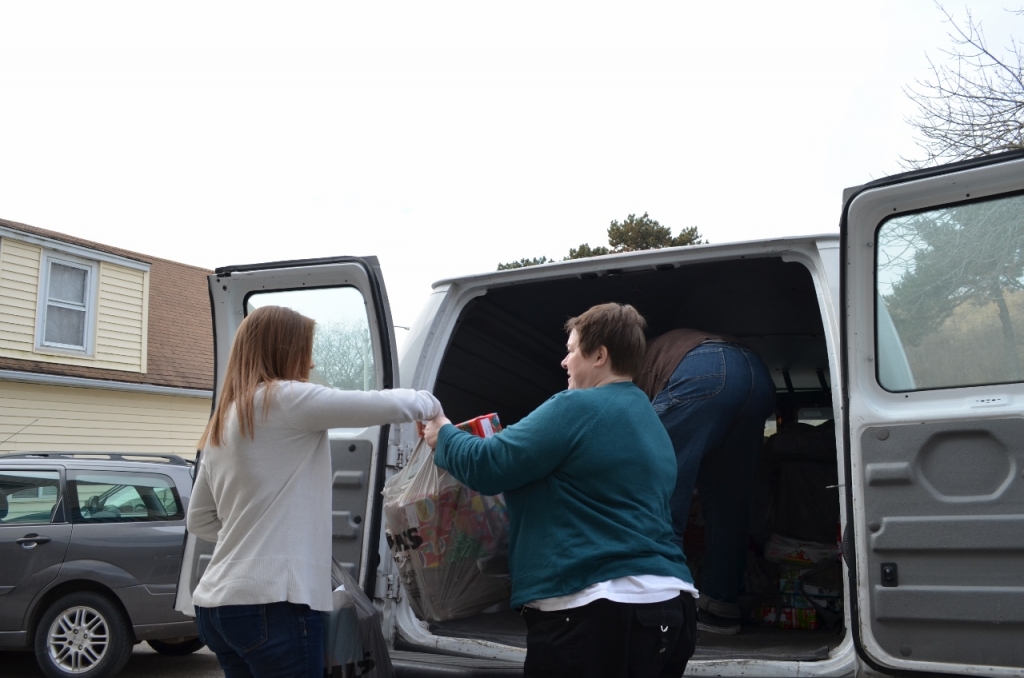 Families also received gift cards for groceries and hand-made cards from Rep members.
Families were nominated by their Parent Partners, who work one-on-one with the parents on a weekly basis to encourage at-home reading and development activities for their children ages 3-5.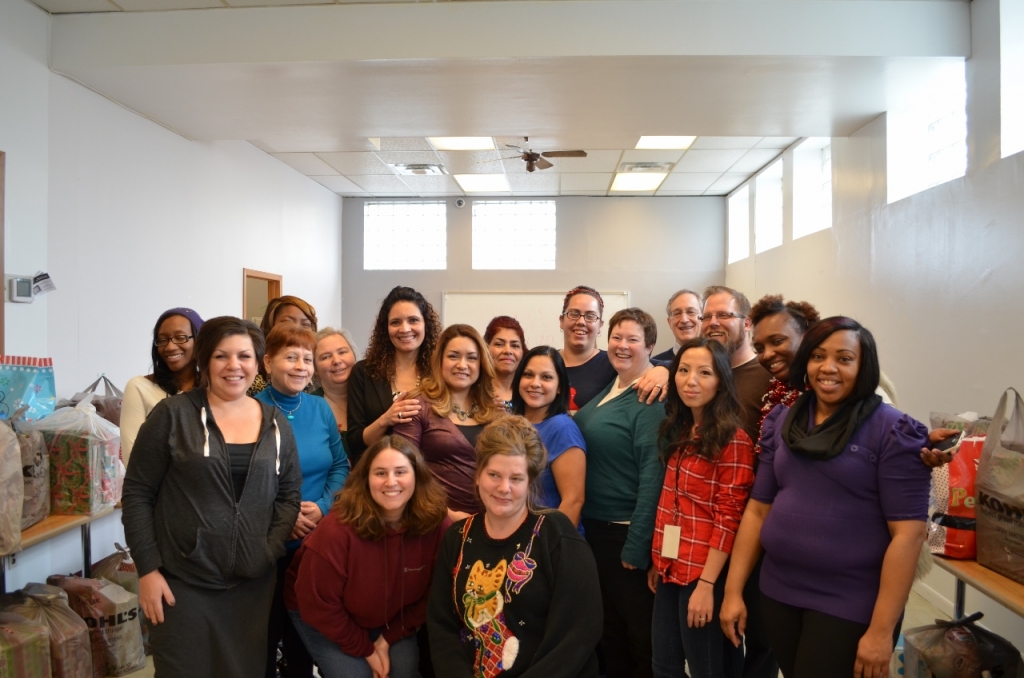 A Christmas Carol is in its 39th season at the Rep, and since 1999 the post-production tradition has collected over $250,000 to help Milwaukee families in need have a brighter Christmas.
Watch the video above to hear from COA's Executive Director Tom Schneider and Amy Horst from the Milwaukee Repertory Theater and see the gifts they delivered!

Thank you to the Milwaukee Rep for providing an unforgettable Christmas for our HIPPY families!