Project Description
Sam's Hope and HIPPY-Milwaukee announce a community-wide photo campaign in connection with their new Read Anywhere literacy and book distribution initiative.
To help promote literacy, Milwaukee parents are encouraged to take pictures reading with their children and post these photos to Facebook, Twitter, or Instagram using the hashtag #ReadAnywhereMKE. 
The Read Anywhere: Partnership for Literacy partners — Home Instruction for Parents of Preschool Youngsters (HIPPY)-Milwaukee, Sam's Hope Literacy Foundation, and Scholastic Book Fairs — aim to bring greater access to high quality books and promote literacy for young children and families, with a specific emphasis on at-risk communities.  Future plans for Read Anywhere include read-ins at local landmarks, libraries, museums, schools, HIPPY family gathering nights, and other venues focused on children and families.
HIPPY is an internationally-recognized education program that provides hundreds of Milwaukee families with free in-home instruction, curriculum, supplies, and of course, books!
Sam's Hope began 18 years ago as a community book distribution project of then 12-year-old Sam Garner. After years of touching the lives of thousands of Milwaukee youth through programming and partnerships with sports  teams in Milwaukee, Sam's Hope is now beginning a new journey through the Read Anywhere partnership – a new "legacy" phase of promoting literacy in Milwaukee and providing books to children and families throughout the City, in partnership with HIPPY and with the support of Scholastic, the Brewers Community Foundation, the Bucks, and other partners.
Margie Margolies, Board Chair of HIPPY USA and ardent supporter of early education in Milwaukee, said, "HIPPY focuses on empowering parents to be their children's first and most important teachers and emphasizes the importance of reading together every day. We are proud to partner with Sam's Hope and Scholastic to reach more families and provide access to great books for family reading time."
HIPPY serves parents with children ages 3-5, and features a 30-week curriculum with age-appropriate activities and lessons that can be adapted based on each child's developmental progress.  Last year, 99% of parents in the HIPPY program believed that their participation in HIPPY would make their children more successful in school.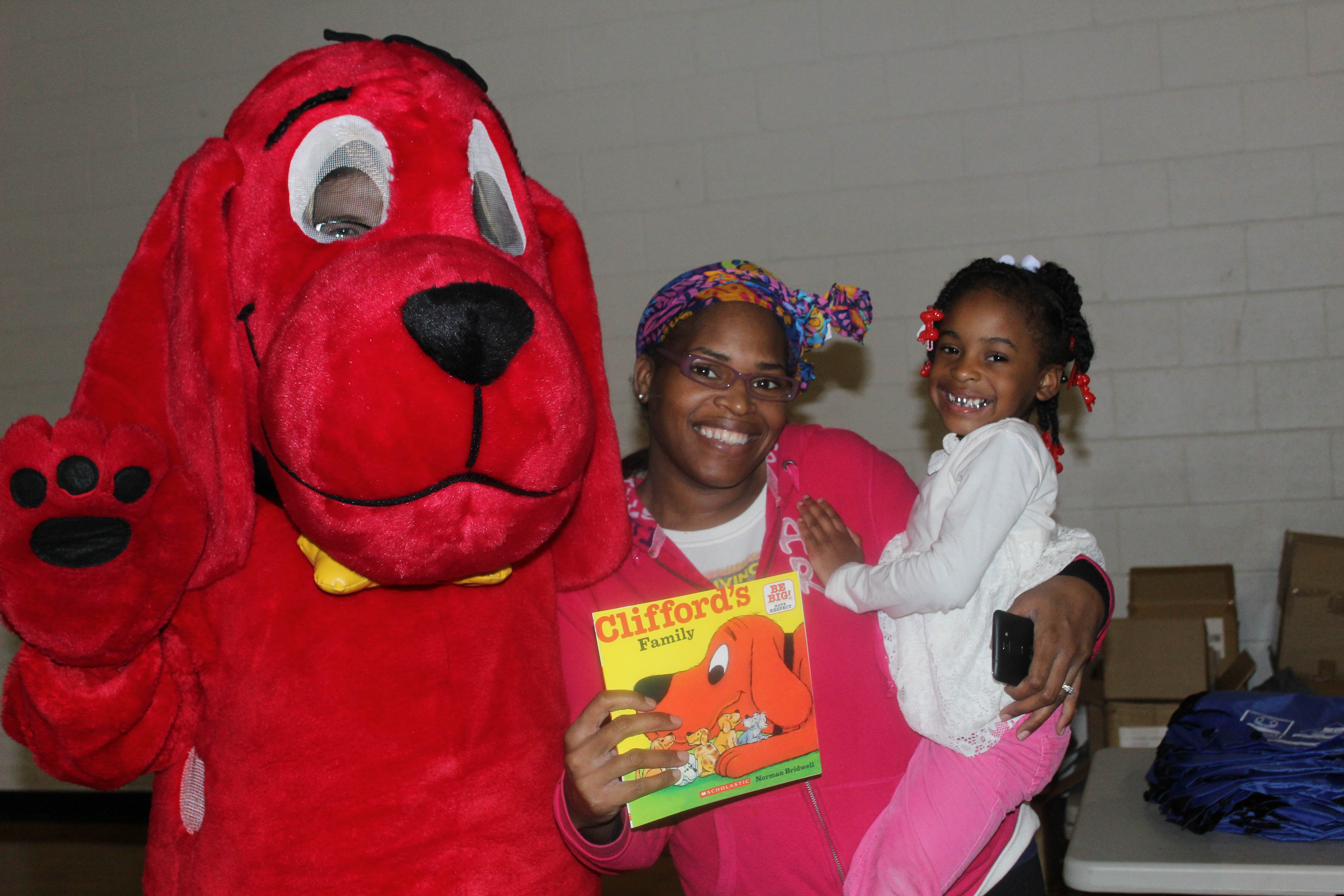 To see more pictures from the Read Anywhere launch event, click here.