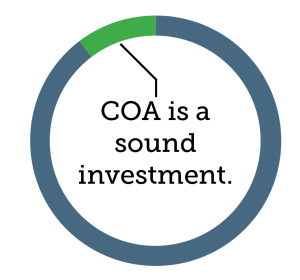 We're one of the top 1% of organizations in the nation, receiving Charity Navigator's highest four-star rating for twelve consecutive years.
Your gift goes to help real people, right here in Milwaukee.
$25 – Provides new recreation equipment for COA's after-school and summer youth development programs for pre-teens and teens. COA offers a safe and supportive environment for youth to learn, play and grow.
$50 – Provides families the opportunity to play and learn from one another in an open and supportive environment with arts and crafts time at our Family Resource Centers. Your gift will contribute art supplies (paint, watercolors, modeling clay, etc.) to COA's daily art activities during Family Drop-In time.
$100 – Provides educational toys that stimulate learning and discovery in COA's Early Education Centers – skills essential for elementary school and beyond for every child.
$500 – Provides 6 days full of kayaking, campfires, biking and friendship for a low-income child. Camp Helen Brachman offers a chance for at-risk Milwaukee youth to enjoy the wonders of nature and starry skies without the worries and stresses of home.
$1000 – Prepares a child and parent to be ready and engaged for school by supplying a year of the HIPPY (Home Instruction for Parents of Preschool Youngsters) program for one family. This provides the books, activities, home visits and confidence to complete the literacy building program for children 3-5.
Monthly Giving:
Join the 
COA
Community
 Champions by becoming a monthly donor. Your meaningful monthly donation can provide consistent, sustained support for our high quality Early Childhood, Youth Development, and 
Community
 Development programming. Whether you donate $10 or $100, your gift will make a huge impact in lives of the children and families we serve, and help make our Milwaukee 
community
 a better place for everyone. 
Plus, your name will join a special list of monthly supporters in our annual report and on our website!
 And don't forget to check with your employer to see if your company will match your donation.
Becoming a 
Community
Champion
 is also one of the easiest ways to support our mission. Simply fill out the form with your chosen donation amount, and your donation will be automatically deducted!

Third Party Events:
A third party event is any activity by a nonaffiliated group or individual. While COA is able to provide support, guidance and program materials for the event, we have limited capacity for handling the majority of tasks associated with large-scale planning and staffing at third party events. Responsibilities can be discussed, and mutually determined on a case-by-case basis.
To help make your event successful and enjoyable, and to make best use of our staff resources, please  submit the Third Party Event Form to the right at least six weeks in advance of your proposed event. Sufficient lead time will ensure your event is successful and will allow the fullest use of staff as resources in planning your event.
Third Party Event Information Sheet
Third Party Event Information Sheet
Ideas for third party events include:
Dinner Party or Mixer
Field Day/Olympics
Wine Tasting
Walk, Run or Bike Race
Golf Tournament
Dog Wash
Concession Stand
Pampered Chef or Tupperware Party
Car Wash
Bake Sale
Book Sale
Silent Auction/Crafts Auction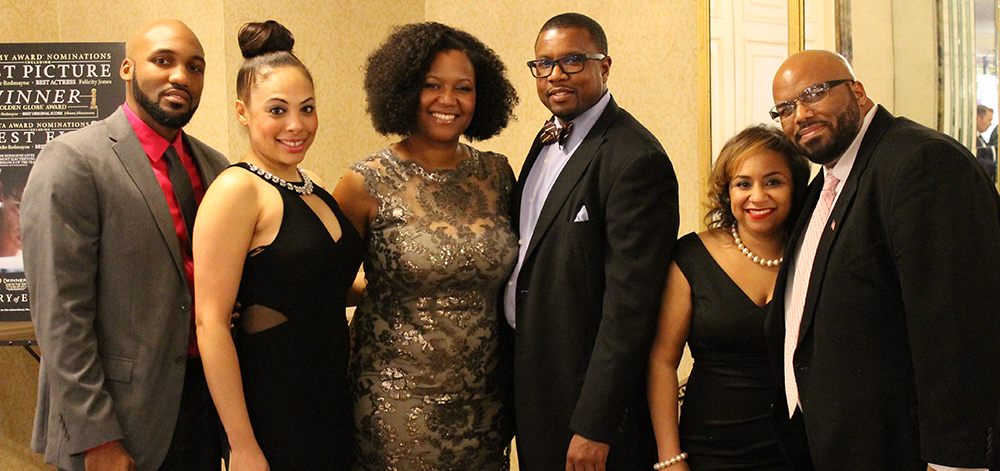 In-Kind Donations and Supply Drives:
Do you have a new or gently used items that you're interested in donating to COA Youth & Family Centers? We accept a variety of items for use in programming or distribution to participating children and families.
Want to host a supply drive at your organization or business? We would be glad to help provide ideas and guidance. Please call Laura Lysaght, Volunteer & Special Events Coordinator at (414) 263-8383 to get started!
In-Kind Donation Information Sheet
In-Kind Donation Information Sheet
Donation of Stock or Securities:
To transfer stock to COA Youth & Family Centers, please follow the instructions below. If you have any problems or questions, please COA's Development Director, Betsy Mitchell at (414) 263-8383.
Name of receiving brokerage firm:  RBC Capital Markets
DTC number:  0235
Account number:  923-03150 fbo Childrens Outing Assn.
Mailing address:  60 S. 6th Street
Attn.:  Acct. Transfer-P09
Mpls. MN 55402-1106
For our tracking purposes, we ask that your broker send written notice to COA once the stock has been transferred.
Please send the letter via snail mail or email to:
Jasmine Zhao, Finance Director
COA Youth & Family Centers
909 E. North Avenue
Milwaukee, WI 53212
jzhao@coa-yfc.org