Project Description
On Friday, November 8th COA celebrated National STEM Day with our 3rd Annual STEM Expo held at our Goldin Center (2320 W. Burleigh Street). Over 120 youth ages four to 14 from multiple COA sites attended the Expo to explore Science, Technology, Engineering and Math.
18 themed stations lined the gym at the Goldin Center, engaging kids in fun, hands-on learning activities linked to careers in STEM. Stations were organized by Lina Nguyen, COA's STEM Program Coordinator, and managed by groups of volunteers who helped participants understand important STEM concepts underpinning each activity. The goal of COA's STEM Expo is to encourage kids' natural curiosity about the world by making STEM fun and exciting.
At one learning station kids made colorful shaving cream rain clouds to learn about different types of clouds. Kids then played meteorologist by using their clouds to predict the weather. At another station students made "blood" by mixing red water beads, ping pong balls, craft foam pieces and water used to represent red blood cells, white blood cells, platelets and plasma. Students blended the mix together with their hands in a squishy sensory experience teaching them about the components of blood. Volunteers explained how doctors and nurses use microscopes and other lab devices when we're sick to examine our blood for foreign invaders, like the flu and cold viruses. Other fun activities included chocolate chip fossil digging, coding with robotic mice, bouncing bubbles and more.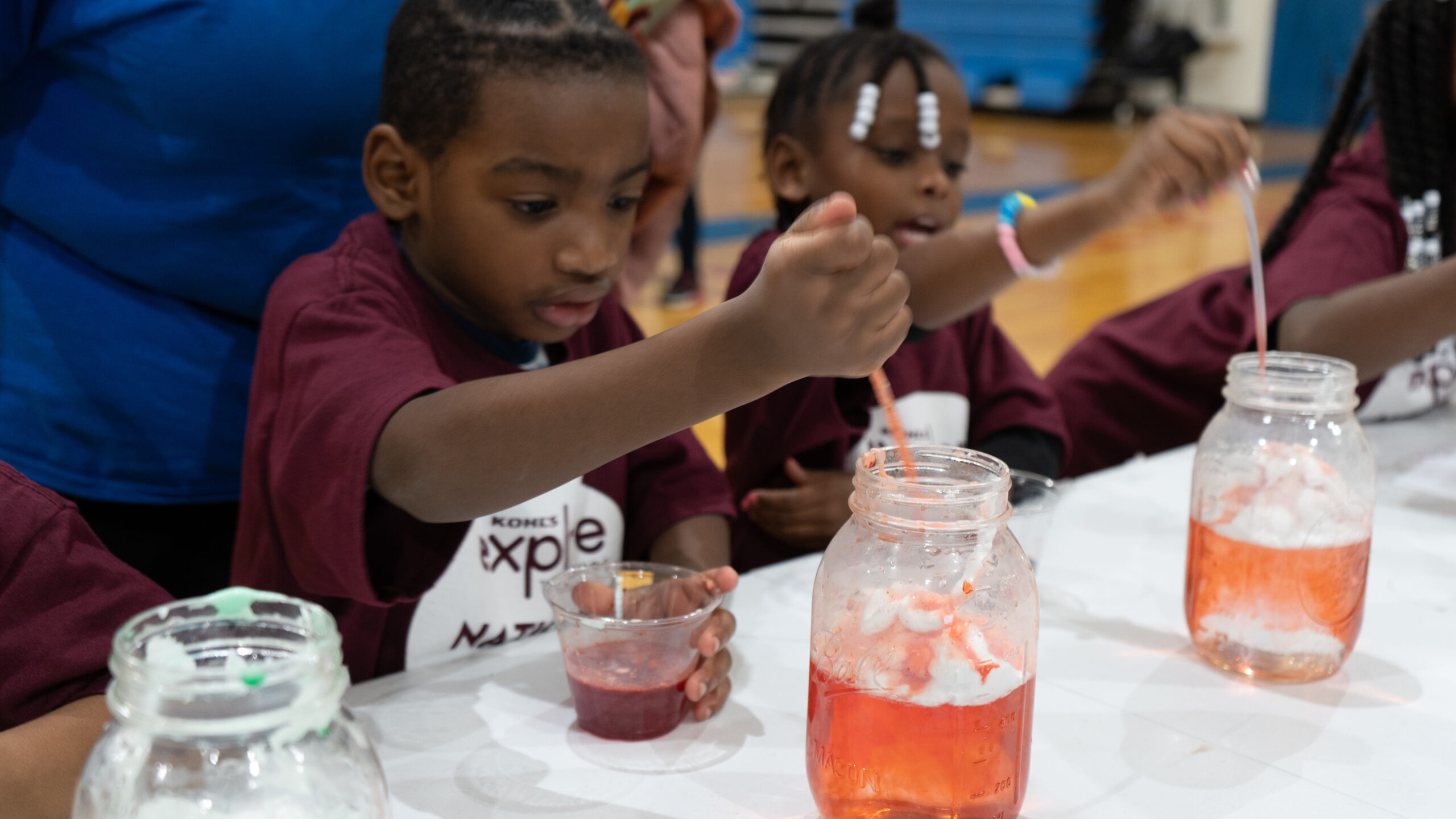 COA's STEM Day Expo is offered in partnership with Kohl's Explore Your Future program, which introduces vital STEM programming to youth at COA's two centers and multiple partner Milwaukee Public Schools sites. Explore Your Future is designed to ensure Milwaukee youth are equipped with the knowledge and tools needed to succeed and thrive in today's specialized workforce. COA's STEM program is unique because it boosts STEM participation in underrepresented groups by providing quality learning opportunities to all kids, regardless of race, gender or socioeconomic status. By engaging youth in fun and exciting STEM activities outside of the traditional classroom, COA hopes to spark an interest in STEM for all kids.
A number of special guests attended COA's STEM Expo. Volunteers from COA's Board of Directors, Marquette University, the law firm of CliftonLarsonAllen and others guided station learning activities. Members of a Milwaukee-area Lego League robotics team led a captivating robotics demonstration using their very own championship robot. Even 88Nine Radio Milwaukee joined in on the fun and featured COA's STEM Expo in a great story available on their website!  Thanks to Kohl's, our youth development staff, volunteers and community partners for making COA's third annual STEM Expo a huge success!