Project Description
COA Youth & Family Centers held its annual meeting on October 5, 2020 – celebrating an unprecedented year of resilience and success. The virtual event united COA's Board of Directors, staff, and supporters to reflect on COA's accomplishments over the year, induct new board members, and honor outstanding partners.
Longtime Board President Christine McLaughlin opened the meeting by expressing her "immense gratitude" to COA's executive leadership and staff for their remarkable service over the past year – and to COA's Board of Directors, whose "great involvement" has been instrumental in helping COA meet the challenges of COVID-19. In recognition of her dedicated leadership, Christine was presented with the Distinguished Board Leader Award before turning the meeting over to incoming Board President Tracy Luber. Accepting the position of Board President, Tracy remarked, "We are all entrusted with preserving and building upon 114 years of success, and with your help and support we will continue to thrive!"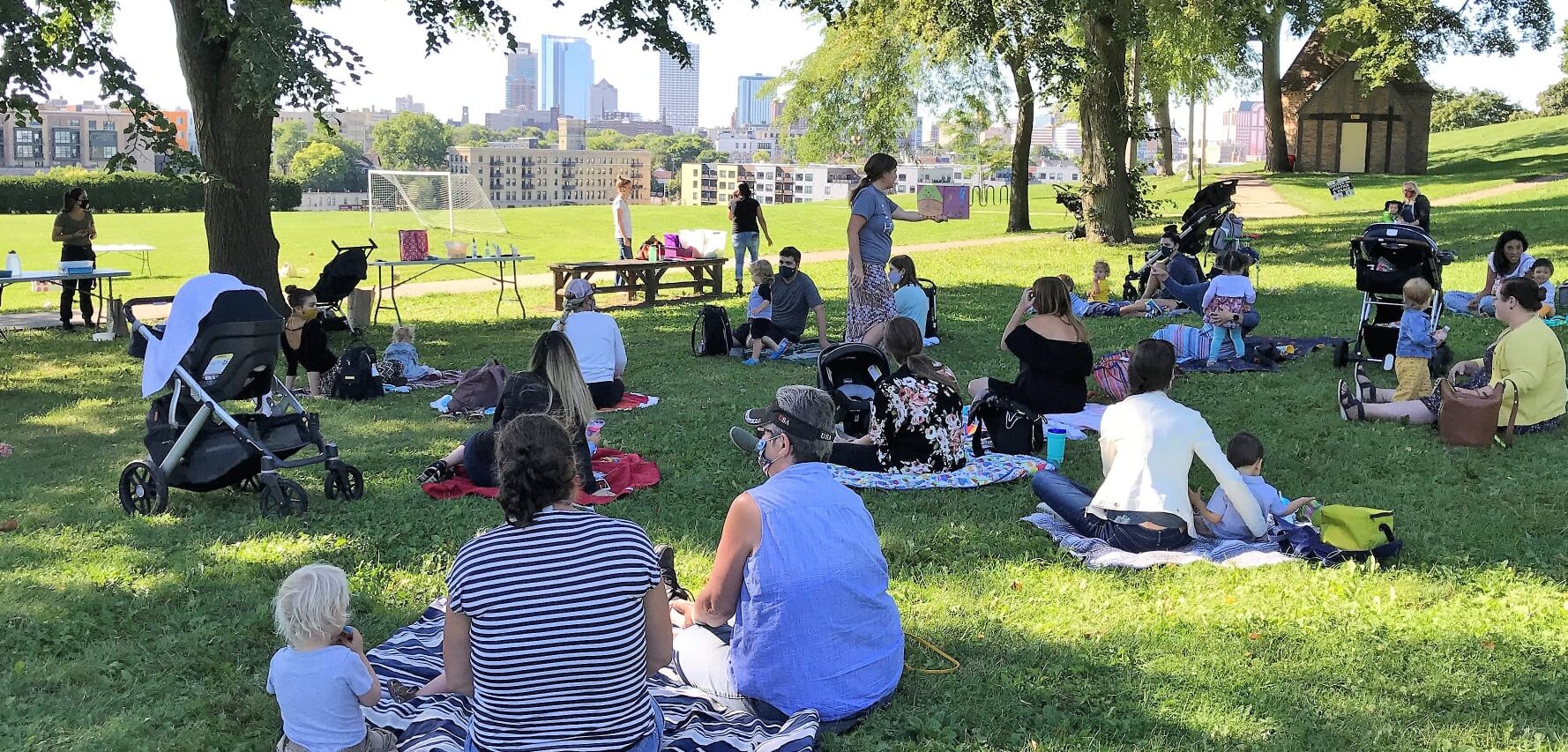 Tracy Luber's uplifting message was echoed by COA's Executive Director Tom Schneider: "114 years ago an amazing group of women joined together to serve Milwaukee children and families…COA has persevered through good times and bad; through World War I and II, the Great Depression, and today the global pandemic…like those amazing women before us, here we are! Here you are! Rising up in a time of crisis to empower families."
Tom delivered an overview of COA's accomplishments over the year, including safely providing childcare for essential workers at our Early Education Centers, reaching more families than ever through HIPPY, and distributing a record number of free groceries through our food pantry. Board Treasurer Ron Miller was pleased to share that for the 18th consecutive year, COA boasts a balanced budget and maintains a strong financial position.
The annual meeting marked a change in COA's leadership. COA confirmed a slate of new and continuing officers: Tracy Luber for Board President, Idy Goodman for Vice President, Nancy Farino for Vice President, and Ron Miller for Board Treasurer. COA also confirmed four directors for another term: Christine McLaughlin, Rob Barnard, Meghan Slocum, and Amanda Boynes.
During the event, COA recognized PNC Bank and Board Member Ryan Alwood with its Outstanding Partnership Award for their invaluable assistance helping COA secure a federal PPP loan and navigate COVID-19. CliftonLarsonAllen was recognized with COA's Outstanding Volunteer Group Award for their incredible involvement over the years – from organizing supply drives to assisting with community events and working with teens in our youth program.
"Our success is not the work of any one person."
COA's annual meeting provided an opportunity to reflect on all we've accomplished despite huge obstacles. It was also a powerful reminder that the strongest safety nets are constructed out of local knowledge, relationships, and partnerships. "Our success is not the work of any one person," said Tom Schneider, "Our COA village has stepped up…as COA moves forward, the power to mold the future of this organization lies in the hands of every one of you here today." Together, we look forward to continuing a long legacy of service that began in 1906.