Project Description
On Sunday, April 28th COA youth debuted their short film "Exposure" at a screening held at Milwaukee's No Studios. Community members, COA staff, family and friends enjoyed two special screenings of the film, a performance from COA teens, delicious refreshments, and an eye-opening Q&A session with COA's young filmmakers.
Nearly two years ago, COA collaborated with Milwaukee Public Schools' Partnership for the Arts and Humanities to launch our new Music and Video Education program at our Riverwest and Goldin Centers. Kiran Vedula, a musician part of local arts collective New Age Narcissism, has worked with dozens of preteens and teens in COA's Youth Development program to create original songs, make beats, shoot music videos, and even produce this original film! Youth put in hundreds of hours in the studio, on location shooting scenes, writing music, and much more in order to bring this incredible film to life.
"Exposure" details how teens can find freedom by using music, poetry and dance to depict themes surrounding depression, displacement, and self-expression. Teens wrote and developed the film's music and storyline. The film was shot by two Milwaukee-based filmmakers: Cody LaPlant and Damien Blue.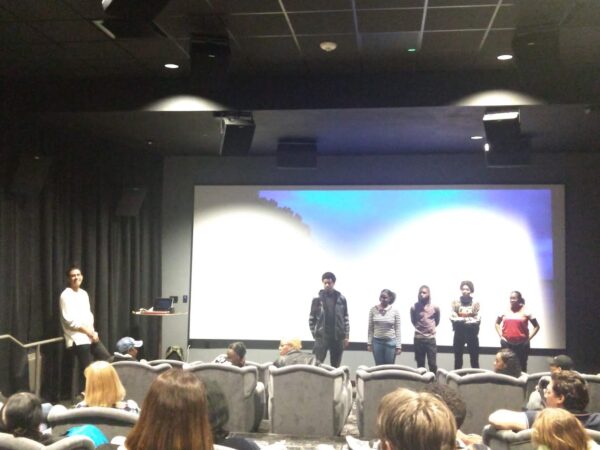 COA is grateful to No Studios for hosting the successful premiere, to Kiran Vedula for investing time and energy into helping youth achieve their artistic goals, and to the MPS Partnership for the Arts and Humanities for making our Music and Video Education program possible!
See a trailer of the short film "Exposure" here: https://www.youtube.com/watch?v=JOMikAZd5F4&feature=youtu.be