Project Description
Every year COA gathers with community members to celebrate the power of positive parenting by recognizing outstanding parents here in Milwaukee. COA is proud to announce Peter and Natalia Feigin, as well as Nancy Pinter and Max Samson, as our 2016 honorees for the 34th annual Parents of the Year Luncheon! The future of our city relies on strong, capable role models and leaders who show their children through active involvement in the community that they too can make a difference. Please join us, August 9th 2016 at the Harley-Davidson Museum® from 11:30am to 1:30pm to honor the impact of these amazing parents with a gourmet lunch, keynote addresses from the honorees and their children, and a very special performance by COA's Early Education Choir.
Meet Peter and Natalia Feigin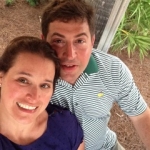 Peter Feigin is President of the Milwaukee Bucks, where his notable accomplishments include the transformation of the NBA team's business operations, a full rebrand, and the successful effort for the team's new arena and 30-acre mixed-use development project. Beyond spearheading the development and launch of the Milwaukee Bucks Foundation, he serves on the boards of the Boys & Girls Clubs of Greater Milwaukee and the Milwaukee Public School Foundation, chairs the American Heart and Stroke Association, and co-chairs the African American Chamber of Commerce.
Natalia Feigin is a teacher at Trevor Day School who has dedicated over twenty years to the education of young minds. She received her master's degree in education from Columbia University after graduating from Skidmore College. Peter and Natalia met in a New York high school, and while they didn't hit it off initially, they reconnected at a friend's wedding years later. They have been married for 17 years and are have two children, Alexandra and Thomas.
Meet Nancy Pinter and Max Samson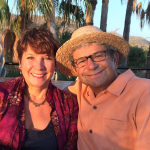 Nancy was born and raised in Milwaukee and earned her Bachelor's Degree from the University of Wisconsin Milwaukee.  After her mother passed away when Nancy was in high school, she chose to stay in Milwaukee to be close to her father. After graduation Nancy worked at Price Waterhouse as an auditor and eventually moved on to become the Controller and Acquisitions Analyst for American Medical Services. Nancy is currently a CPA and was previously the Chief Financial Officer at the largest elder community in Wisconsin, the United Lutheran Program for the Aging, known as Luther Manor, where she has worked for over 22 years.
Max worked for American Medical Services, Inc. from 1973 to 1990, eventually serving as President and Chief Operating Officer.  He was founder and director of the Milwaukee Mask & Puppet Theatre from 1992-2012.  Max was president of COA Youth & Family Centers from 1996 to 1998, the Holton Youth Center, and for The Jewish Foundation for Economic Opportunity, a revolving loan fund for Milwaukee minority entrepreneurs; Max was also the  national Treasurer of Americans for Peace Now, the American-based support group for the Israeli peace movement, Shalom Achshav.
Beloved partners Max and Nancy have raised three talented and delightful children, Christopher Pinter, Gina Samson, and Alayna Samson, and currently live in the Southern Baja of Mexico from October to May.
For more information and to purchase tickets, click here!