Project Description
A sign hangs on the wall at COA's Goldin Center that reads,"Who are you when no one is looking?" Kris Johnson, a pre-teen program staff member at the Goldin Center has taken this message to heart.
Kris grew up only a couple blocks from COA's Goldin Center in the Amani neighborhood. He was looking for a safer place to hang out after school and friends of his convinced him to give COA a try. "I wanted to avoid the common path in my community and stay far away from drugs and violence," Kris said.
Kris entered the program at 13 years old. He was shy and unsure of himself which limited his participation in group discussions.  He avoided answering questions posed by Group Leaders for fear of sounding foolish. But as his relationships with peers and staff grew, he developed a sense of confidence in speaking his mind. During group activities, when no one else was willing to share Kris would open discussions and encourage others to engage as well. "I grew to be the person that the Group Leaders looked at to answer questions and make other people comfortable."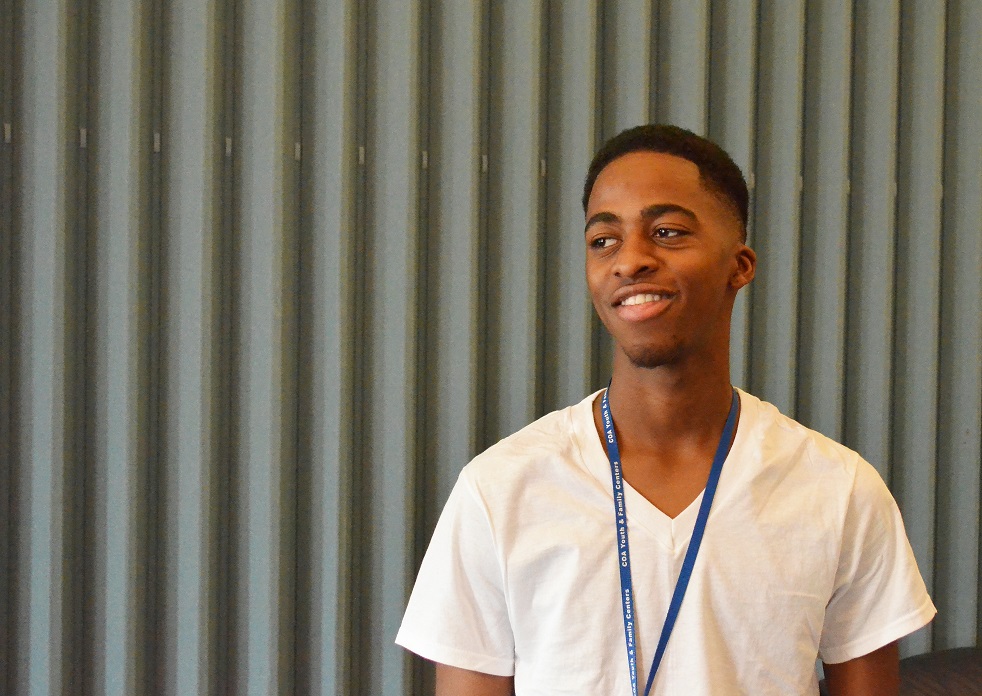 He and other teens in the program established the Goldin Ambassadors, a group of teens who pledged to serve as role models for the younger kids. In an effort to recognize participants for leadership and positive contributions to program, the group instituted a "Teen of the Month" program and Kris was their very first selection.
Kris thrived as a youth participant and later worked as a seasonal group leader in the youth development program. "Kris identified that he wanted to be a Group Leader and used every day as an opportunity to show me that he was serious about the role and ready to take on whatever task we set in front of him," said Nikia Woodard, Youth Development Program Manager at COA's Riverwest Center. "I paid close attention to Kris and how he asserted his abilities. He is such an important asset to the agency and I am so happy COA was able to hire him as a permanent staff this year in the pre-teen program at the Goldin Center."
Kris's future goals are to further his education so he can continue to grow at COA and one day become a supervisor or program manager. When asked what he is most proud of during his time at COA, Kris talked about the leadership skills he has developed at COA, and pointed to the sign on the wall saying:
"I'm proud to be a role model for our youth. I make sure to read this every day, because it reminds me that they are looking at us whether we know it or not."